De Waart Mediation offers mediators for all kind of conflicts and is specialized in group and multi party conflicts.
For international business conflicts we offer the special one-day-mediation possibility.
For further information please don't hesitate to contact the office.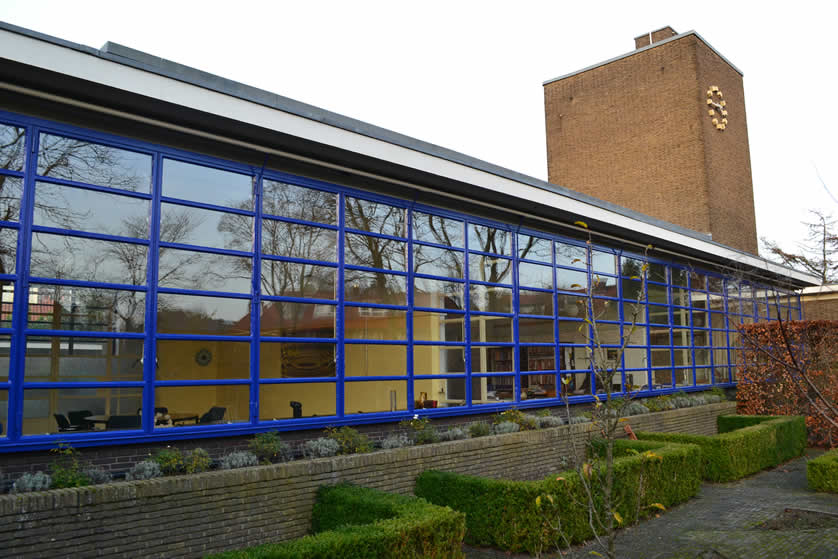 Office address:
De Waart mediators
Hobbemastraat 38
3817 PS AMERSFOORT
The Netherlands:
Telephone: +31(0)33 4656060 
Email: Dit e-mailadres wordt beveiligd tegen spambots. JavaScript dient ingeschakeld te zijn om het te bekijken.
Website: www.de-waart.nl
CURRICULUM VITAE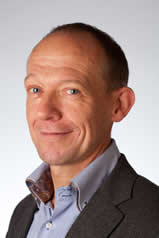 mr. Jacques A.Th. M. de Waart LLM BBA
Current position:
Founder and director of De Waart mediators & attorneys (since 2004).
Mediator in business, civil government and private conflicts;
Key qualifications/fiels of expertise
·            Conflict resolution
·            Conflict management
·            Mediation
·            Negotiation
·            Training
·            Legal
·            Financial

Summary of work experience
Attorney at law, certified mediator of the NMI (National Mediation Institute), IMI (International Mediation Institute), ACB mediator (ADR Centre for Business disputes) and MfN (Mediation Federation the Netherlands).
Mediated a few hundred corporate and governmental mediations, e.g. mergers, demergers, environmental and (board-)team conflicts. Amongst his clients: lawfirms, national and local gorvernments, political parties. court administrations, NGO's, National Orkestra, listed companies, mayors, departments.
Specialized in multiparty and group mediation and in one-day-mediation in (international) business conflicts.
From the very first start in 2000 he takes part in the court-connected mediation program, as mediator as well as trainer for judges, mediators and lawyers.
Initiator and developer of several courses on mediation, conflict management, communication and dispute resolution techniques e.g. procedural justice.
Trainer of managers, politicians, judges, attorneys, police-officers and coming and experienced mediators. Trainer for several national and international institutes, e.g. Dutch centre for conflict management and dispute resolution (CVC), ADR-Centre of International Legal Cooperation (CILC), International Finance Corporation (IFC), department of World Bank, in Croatia, Macedonia, Albania.
Former chairman of the Dutch Association of Attorney-mediators (NVVMA).
Board member of the Association of Corporate mediators.
Former member of the Dutch mediation Quality Committee of the National Mediation Institute.
Former vice-president of the national supervisory commission of mediators in governmental mediation referrals (CEM).
Mediator of the demonstration-DVD: 'Court-connected mediation, the practise' (English subtitled), made by the National department of court-connected mediation for the ministry of justice.
Regional Expertise
East Europe: Balkan area / 2011-2013:
Training in mediation and referral to mediation for mediators en judges. Train-the trainers courses. Advisor on the implementation of court-connected mediation and quality standards. 
Languages
Dutch; speaking, reading, writing: excellent
English: speaking, reading, writing: good
Educational record
2013                   Certification MfN-registered mediator.
2002-present:      Permanent education National Mediation Institute/Mediation Federation the Netherlands, advanced training.
2010                   Acknowledged NMI-registered mediator.
2009                   Acknowledged IMI mediator.
2002                   Certification DNV-mediator (NMI-certified mediator).
2002                   Acknowledged ACB mediator.
2001                   Acknowledged Court-connected mediator.
2000                   Merlijn education mediator.
1998-present       Permanent education Dutch Bar Association, advanced training, 3 per year.
1998                   Certification of internship Bar.
1996                   Professional education  Bar.
1995                   Dutch Law, University of Amsterdam.
1989                   Financial management, Academy for Business Administration, Den Haag.
1983                   School for reserve officers and infantry executives, Jan van Schaffelaerkazerne, Ermelo.
Employment record
2003-present        
MEDIATOR: De Waart Mediation, Amersfoort (founder and owner). Mediates conflicts within and between business and governmental organizations especially multi stake holder issues (health insurer/ministry/works council/ project development/ict-software-development/relations director – major share-holders/board of directors/political party/partnership/environment).
CONSULTANT: advice on implementing legislation EU-guideline in the Netherlands; advice on establishing and implementing mediation and legislation in various Balkan countries.
TRAINER: developed and provided various training programs; see above mentioned at Training and peer-to-peer coaching.
ACTIVELY INVOLVED: with the development of quality standards and safeguarding mediation in the Netherlands in multiple committees; see above mentioned, including the Committee for safeguarding the quality of Mediators, the Committee for Evaluation of Mediators involved in governmental mediation referrals, Committee competence profile business mediator, Committee competence profile family mediator.
2000-2003           
ATTORNEY & MEDIATOR: Drenthe De Waart Advocaten en Mediators, Amsterdam (co-founder and co-owner); corporate law, labor law, civil law, administrative law.
1995-2000           
ATTORNEY: Werner & Van Oss advocaten, Harderwijk (attorney); corporate law, labor law civil law, administrative law.
1994-1994           
INTERNSHIP: Loeff Claeys Verbeke, Amsterdam; corporate law.
1984-1989           
CATERING-MANAGER: Haagse Studenten Party service (Founder The Hague Party Service).
1987+1989           
COORDINATOR:  Stichting Invulling Stedenband (Foundation for implementation town twinning), Juigalpa, Nicaragua.
Publications
•      Models for mediation, survey and visulas (to be edited this year).
•      Mediation Handbook, (2005/2009/2017) Brenninkmeijer, Sdu The Hague (Dutch).
•      Co author of the Handbook Mediation (SDU, 2005), the Toolkit Mediation Advocacy (Boom, 2007) and Groepsmediation dynamiek, procesontwerp en werkvormen (NMI-kennisreeks, 2008) (Mediation Group, dynamics, process and methods (NMI knowledge series, 2008).
•      'Toolkit Mediation Advocacy' (2007) Schonewille, Boom The Hague.
•      TC: tijdschrift voor conflicthantering (periodical on conflict resolution) SDU, several articles since 2005.